Eli Cleveland Taylor (July 20, 1844 - January 24, 1927) served as a private in Company G, 13th Tennessee Volunteer Cavalry.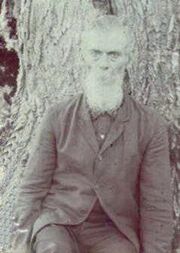 Personal life
Eli Taylor was born July 20, 1844 in Ashe County, North Carolina. He first married Amanda McEwen (1830-1900) with whom he had at least one child. His second wife was Mary Elizabeth Perkins (1874-1903) with whom he had one child. He last married Mary Ella Luretta Black (1877-1941) with whom he had at least three children.
Civil War service
Taylor enlisted as a private in Company G on November 1, 1864 in Rogersville, Tennessee for a period of three years and mustered in September 1, 1865.
He is described as 21 years old, 5' 6" tall, fair complexion, hazel eyes, black hair, and by occupation a farmer.
Taylor is listed as present for duty throughout his term of service.
Taylor mustered out with the regiment on September 5, 1865 at Knoxville. He had never been paid, owed $20.31 to the government for clothing in kind or money advanced, and was owed a bounty of $100.
Post-war life
He applied for an invalid's pension on June 30, 1880. Taylor moved to Washington County, Idaho sometime between 1904 and 1910.
Taylor died January 24, 1927 in Midvale, Idaho and is buried at Eastside Cemetery in Midvale. His wife applied for a widow's pension on February 21, 1927.
External links