Waitsel Aldridge (October 5, 1834 - October 5, 1924) served as a private in Company C, 13th Tennessee Volunteer Cavalry.[1]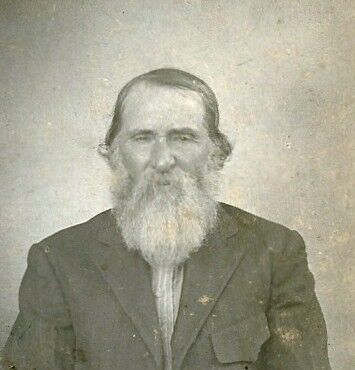 Personal life
Waitsel Aldridge was born to James "Jimmy" and Elizabeth "Betsy" (Calloway) Aldridge in Watauga County, North Carolina. He married Polly Marcus (1840 - 1925) in 1860, with whom he had at least twelve children. According to descendants, his father had another family in Virginia and many in the family changed their surname to Calloway when the other family was discovered; Waitsel and his children kept the Aldridge surname.
Civil War service
According to the Tennessee Adjutant General's Report, Aldridge enlisted in Company F on September 24, 1863 in Carter County, Tennessee for a period of three years. He mustered in November 8, 1863 and transferred to Company C on November 9, 1863. According to Scott and Angel he was accidentally wounded during his service.[2] His brother William G. Aldridge also served in Company C.
Later life
Aldridge applied for an invalid's pension on December 26, 1873. He died October 5, 1928 in Linville, North Carolina and is buried in Daniels Cemetery in Hughes, North Carolina.
Notes
External links